Getting tired of those over-crowded touristic places, where you cannot even get a decent photo or a proper meal at a reasonable price? If yes, then you should move a bit aside from the mainstream and visit one of the many wonderful places that are just not that popular like the fascinating city of Launceston in Tasmania.
Launceston is the second major city in Tasmania offering a wide selection of leisure activities, fine food and great accommodation facilities. Founded by Europeans in 1806, Launceston has many historic buildings and was the first Australian city to have underground sewers and the first to be lit by hydroelectricity.
If you've never been to that part of the world but think it's about time – check our quick guide to first-time visitors in Launceston, Tasmania. We've gathered the basics that everyone should experience we believe that you'll fall in love with the city after reading them!
Go through Our Findings and Suggestions and Fall in Love with Launceston
Getting there
Launceston Airport, the closest to the city, is located at 15km from the city centre which would take you between 14-60 minutes, depending on the transport. There are different options that will take you to the city centre.
If you prefer renting a car for you and your family, taking a vehicle from the airport is possible – just ask at the information desk.
Most of the local bus operators travel to Launceston from most cities and areas of Tasmania. Some of the popular bus operators that travel to the city are Calow's Coaches, Tassielink, Lee's Coaches, Redline Coaches and Sainty's North East Bus Service. Arrival and departure times can be checked via couple web pages.
Where to stay?
Launceston has many excellent 5*, 4* and 3* hotels that will accommodate you perfectly during your vacation. Prices range and can provide something for every budget. Find great deals via your favorite accommodation website.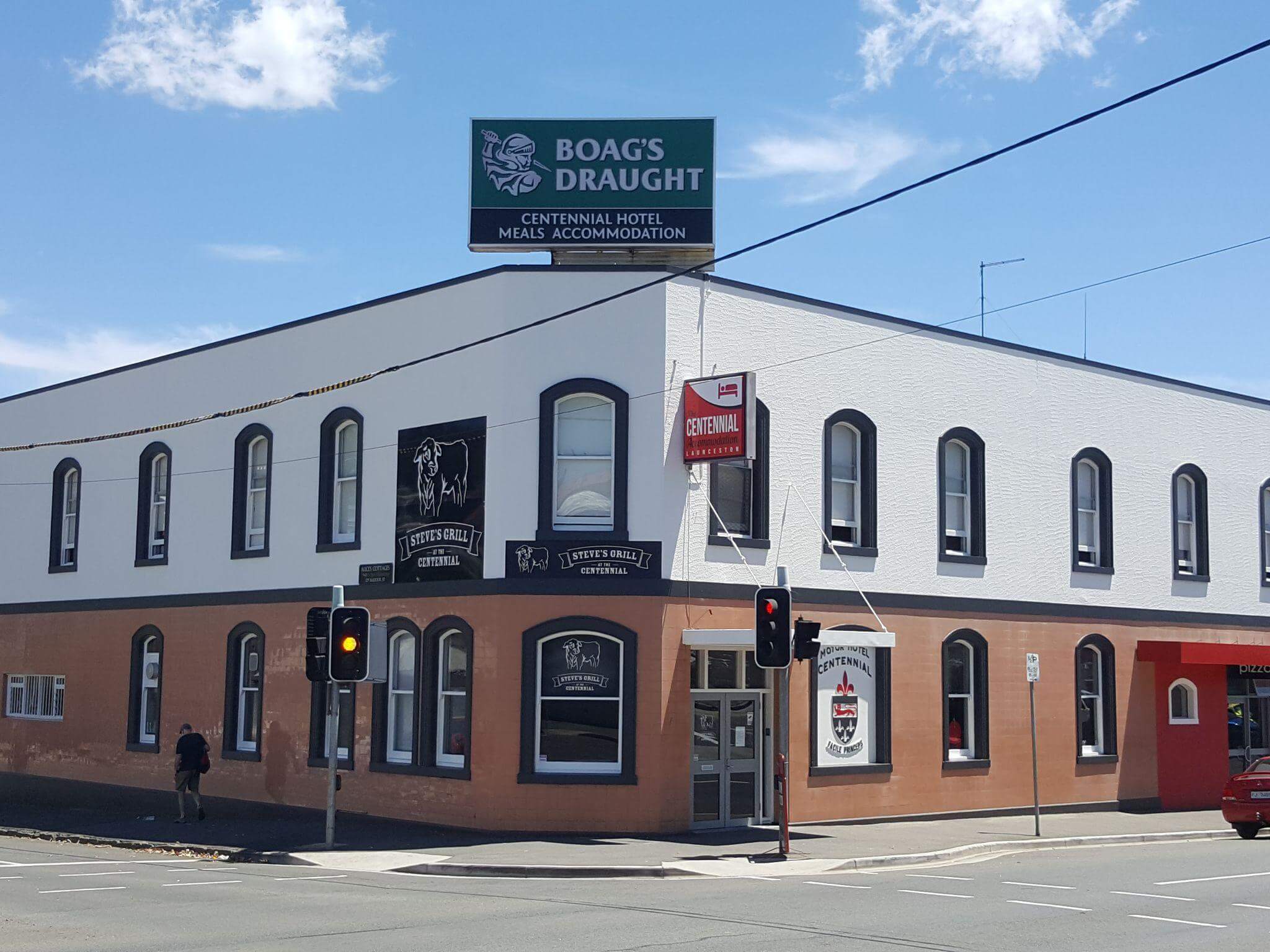 We would especially recommend Centennial Inn which provides great value and the warmest welcome possible. Located within just 10 minutes to CBD it is also at a 15 min drive to the airport and close to many attractions. The hotel offers free WiFi, off-street parking, laundry facilities and tourist information on site. Every room has its own private bathroom, flat-screen TV, coffee and tea making facility, and a small bar fridge.
Weather
The climate in Launceston is rather cool during most of the year and has four diverse seasons. As expected, the warmest months are January and February and the average temperatures vary between 12.2 °C (54 °F) and 34.4 °C (94 °F). Analyzing the temperatures throughout the years shows that in average there are 4.3 days with temperatures over 30 °C (86 °F) yearly.
The winters are cool and the coldest month is definitely July. Still temperatures do not drop to the extremes – the average temperatures are between 2.2 °C (36 °F) and 12.5 °C (55 °F).
Launceston doesn't see a lot of rain with an average yearly rainfall of 665 mm (26 in) – 1 millimeter (0.04 in) falling an average of 88.4 days a year.
Best time to Explore
As seen in the paragraph above there is no specific perfect time to visit Launceston, as it depends on the type of weather you prefer. However, we could give some general advice:
If you hate cold weather, then visiting in February is the best choice, as this is during the last month of summer and is most of the times the hottest. This is also the period when the local festivals are held (Launceston Show, Hobart Regatta, Festivale etc). February is when it rains the least but a lot of people would also visit is March, April and even early May as Tasmania sees a late Indian summer recently.
List of Attractions & places
Launceston and the Northern region of Tasmania as a whole offer a number of interesting attractions and places that will keep you entertained during your stay. Whether you prefer historical places, good food, night life or wilderness – the region has all of that in stock.
Some of the most popular tourist attractions are Cataract Gorge, the Launceston city park, Queen Victoria Museum & Art Gallery, the Tamar Island Wetlands, Hollybank Wilderness Adventures, National Automobile Museum of Tasmania, Prince's Square, Royal Park and Franklin House.
If you like heritage walks, Launceston is mostly renowned and has great preserved colonial and Victorian buildings that can be seen as part of the Merchants Machinery Trail (Customs House, Batman-Fawkner Inn), the Rags to Riches Trail and the Government to Gorge Trail (Town Hall, Cataract Gorge).
Dine & Wine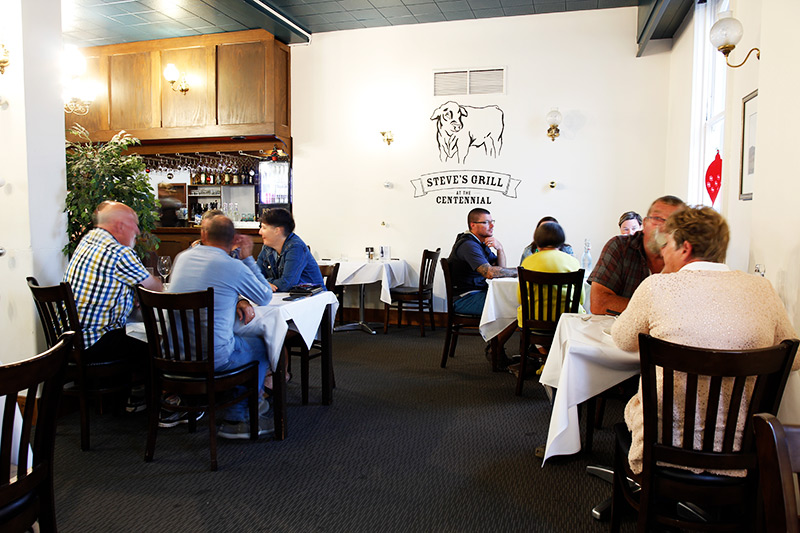 If you and your partner are fans of high quality wine then Launceston is just the place for you!  Many of the restaurants offer great food and the finest of wines that would match the taste of your particular order. Oysters, pork belly, eggs Benedict or filet mignon are just some of the dishes tourists enjoy.
We would especially recommend the restaurant located in the Centennial Inn complex to every visitor. Steve's Grill is a family-friendly restaurant that is one of the best in the city. Are you a pizza lover? Steve's Grill Pizza is highly recommended. A diverse menu made from locally sourced produce and friendly staff that will take care of your every need – what else could one ask for?
In addition, accommodation guest will be provided with a free drink voucher at Steve Grill and discount voucher at Pizza shop.
Conclusion
Visiting the north of Tasmania is perfect for people who want peace and relaxation and don't care about those too hyped touristic places that are flooded with tourists. Launceston, Tasmania offers everything needed for a proper vacation – great accommodation, tasty food and fabulous wine, interesting historical monuments and beautiful nature. If you had any uncertainties until now we hope that our guide has answered them and your opinion is now clearer.
Following the directions and valuable advices listed in our guide will aid you in having a great time and not missing anything interesting. Our team enjoys the city and the whole area very much and wants to share our knowledge and experience with the rest of the world.
Follow our tips and have the best of times in Launceston!